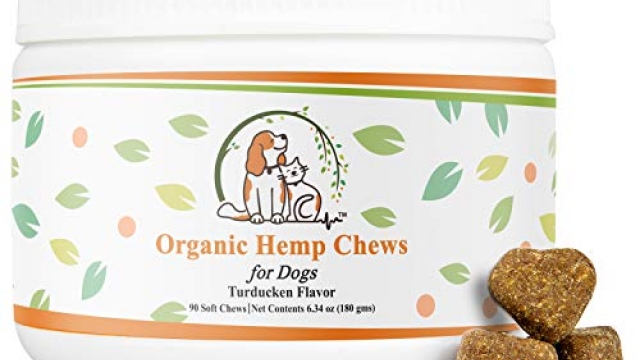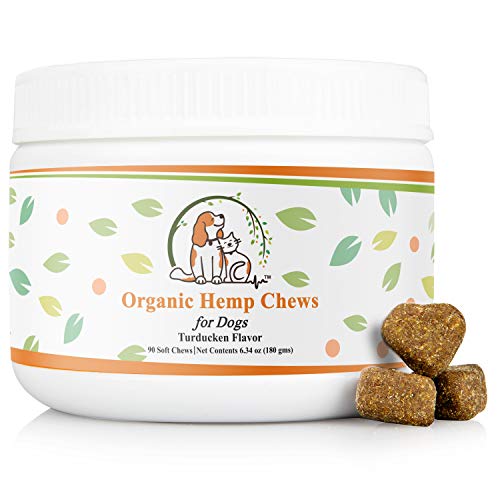 ✅ YUMMY DOG HEMP CHEWS – Your dog gets the extensive health benefits of USDA Certified Organic Hemp
✅ SOOTHES ANXIETY – A Dog's Natural Stress Relief Supplement; Dog Organic hemp oil anxiety relief
✅ TURDUCKEN – Great Taste of Turkey, Duck, & Chicken. Your pet will look forward to their daily chew
✅ MADE IN USA – Manufactured in a FDA registered facility. BPA free packing. Soy, Gluten, Dairy free
✅ SAFE FOR ALL DOGS – Hemp oil dog supplement that will not make your dog high or light headed
VALERIO ORGANIC hemp calming treats are great anxiety medicine for dogs! Ditch the anxiety pills for dogs as this is made with natural ingredients including Organic Hemp Powder 400 mgs, Organic Chamomile 100 mgs, and USDA CERTIFIED Organic Hemp Oil 100 mgs. Hemp Oil offers an excellent balance of essential omega fatty acids. It's a fine source of Omega 6, 3, and 9. Also has GLA and steridonic acid. These calming bites for dogs keep your dog strong and happy even into mature age. This is an excellent dog treat so throw those dog calming pills away and grab our calm dog treats!
RELAXES AND EASES ANXIETY that may make your dog act up. Our anxiety treats for dogs can help stop excessive barking in some dogs. Your dog will be happier and have more energy. Many report their dog gets that sparkle back in their eyes with increased tail wagging. Not to mention, helps with dog joint pain relief.
COMPLETELY SAFE FOR DOGS made in the USA in an FDA registered facility. Made with organic products that are grown under the best conditions with no agricultural chemicals. This contains no harmful additives, toxins, or impurities. Flavors are natural derived from real ingredients.
NATURAL INGREDIENTS: Organic Sweet Potato, Garbanzo Flour, Organic Palm Fruit Oil, Organic Flaxseed, Palm Fruit Oil, Natural Turkey Flavor, Natural Duck Flavor, Natural Chicken Flavor, Sunflower Lecithin, Sorbic Acid, Powdered Cellulose, Rosemary Extract, Mixed Tocopherols.
DOSAGE RECOMMENDATION:
1 chew Up to 25lbs,
2 chews 26 to 50lbs,
3+ chews 51lbs and Up.
Add 1 chew for each additional 25lbs of body weight.
Many customers love these hemp dog chews so much they return to buy more. HURRY AND BUY NOW. These make a much appreciated gift for friends, family, and co-workers – anyone with a dog!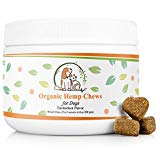 Average Price Bully Mix Found To Buy Online: $ 15.98
Best Price To Pay Online Found By Bully Mix Sniffer Dogs Was: $ 15.98
More Dog Calm Products