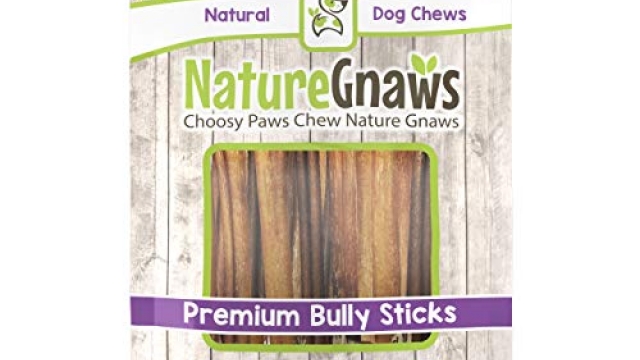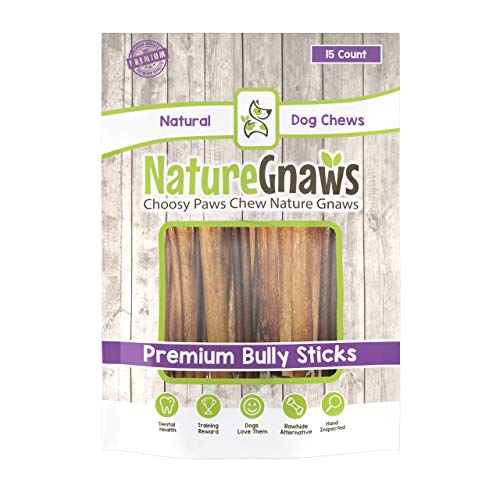 SINGLE INGREDIENT DOG CHEWS – Made with only 100% Natural Grass-Fed Free-Range Premium Quality Beef Bully Sticks. High Protein, Grain Free and Low Odor.
RAWHIDE FREE TREATS – Best Alternative to Chemically Made Rawhide Bones and Chips. Cleaned with Water and Oven Baked to Pawfection. No Additives or Artificial Ingredients.
SUPPORTS DENTAL HEALTH – Daily Chewing helps reduce plaque and tartar for healthy and strong teeth and gums. Can also help eliminate Bad Breath for Dogs.
SAFE & RESPONSIBLE COMPANY – Our 5 Step Safety Process includes: Fresh Raw Material Sourcing, Irradiation, Professional Lab Testing, Hand Packaging in the USA and UV Disinfection of our Facility.
LONG LASTING & TASTY – Perfect Training Reward to occupy a Puppy, Small or Medium Breeds. All Dogs will love the tasty beef flavor and chewy goodness. Simple, Natural, Delicious.
Our Small Bully Sticks are made with 1 ingredient – 100% natural , grass-fed, free-range beef. That's it. They are cleaned with water, oven baked and personally inspected and packaged by our team. We stick to our core values – never adding hormones, preservatives or chemicals. Bully Sticks are our most popular product. They are low calorie, rich in lean protein and essential amino acids. And thanks to the firm texture of these tasty treats, they can help improve your dog's dental health by reducing plaque and tartar. Dog Satisfaction or Your Money Back. Give your dog a chew that is Simple, Natural, Delicious.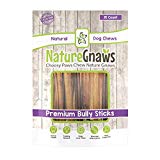 Average Price Bully Mix Found To Buy Online: $ 32.99
Best Price To Pay Online Found By Bully Mix Sniffer Dogs Was: $ 27.99