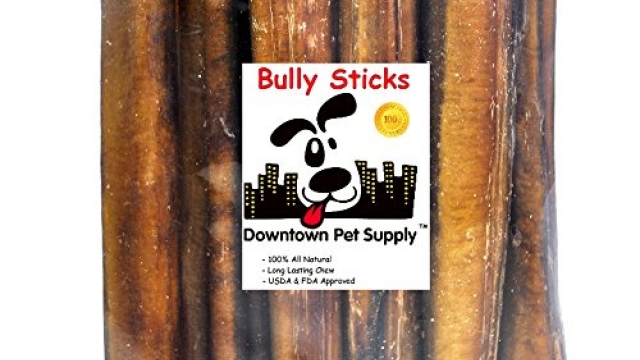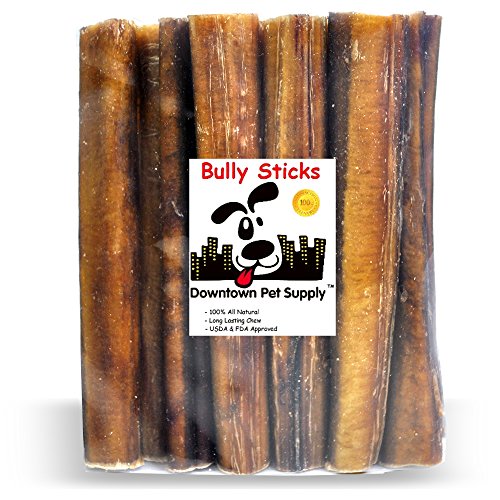 NATURAL: We use 100% USDA & FDA approved beef in our Bully Sticks
HEALTHY: Our bully sticls provide a treat that packed full of protein, along with the ability to scrape away paque and tartar from your dog's teeth.
ALTERNATIVE: Our tasty bully treats are made to last and don't have bones to splinter making them a great alternative to rawhide chews
THICK: Our thick bully sticks are thicker than our normal size bully sticks for bigger dogs and heavy chewers.
SIZE: 6 Inch Jumbo Thick Bully Stick
This is your best choice for THICK Bully Sticks. All dogs love these! Bully Sticks make a great snack for dogs because they are full of vitamins and nutrients, they are easily digestable too. If you have a puppy that is teething, this is the perfect solution! Our bullys ticks are from free-range, hormone free Brazilian cattle. Bully Sticks also help with cleaning teeth and gums because of the chewing action and saliva generation required to eat the stick. These are our thickest Bully sticks – they are considered JUMBO THICK.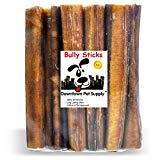 Average Price Bully Mix Found To Buy Online: $ 129.99
Best Price To Pay Online Found By Bully Mix Sniffer Dogs Was: $ 129.99