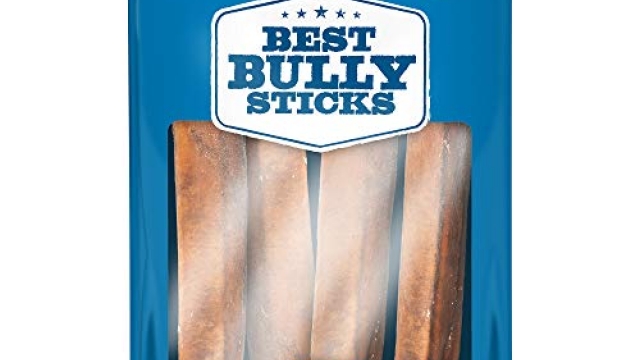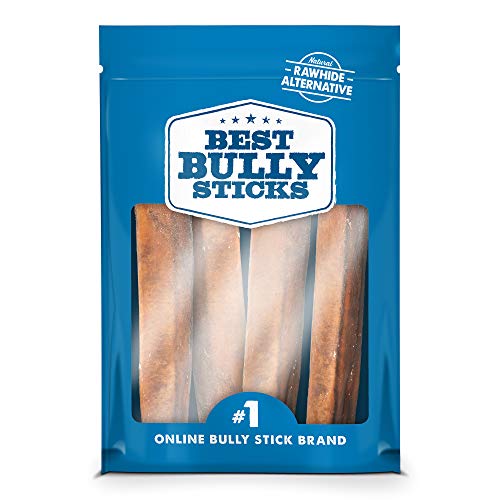 100% All-Natural Beef: Our jumbo bully sticks are made from high-quality, free-range, grass-fed beef
Twice the Thickness: These jumbo bully sticks are double the thickness of standard bully sticks, making them perfect for more aggressive chewers
Promotes Dental Health: Durable and long-lasting, our bully sticks scrape away tartar and plaque through chewing action
High in Protein: Each bully stick is packed with protein to support a healthy diet
Fully Digestible: Made of natural beef, these 100% digestible dog chews never splinter and are a totally safe alternative to rawhide
For Large Dogs and Aggressive Chewers:
6-inch Jumbo Bully Sticks provide a Long-Lasting, Durable treat that is also 100% Natural. Made from only Free Range, Grass Fed Beef means our Jumbo Bully Sticks serve as a healthy alternative to rawhide.
Supports Dental Health:
Jumbo Bully Sticks are twice as thick as our standard bully sticks which means they will last twice as long. This extra chew time helps scrape away unhealthy Tartar and Plaque while your pup chews.
100% Natural:
Each bully stick is Hand-Inspected to ensure they are Free of Any Hormones, Additives or Unhealthy Chemicals. Our Jumbo Bully Sticks are single-ingredient which make them fully-digestible and a healthy, flavorful alternative to other chemically-processed treats and chews.
Healthy Snack:
Our Jumbo Bully Sticks are 100% Natural and made of only Free Range, Grass Fed Beef. This means each bully stick is packed with protein and low in fat to support your pup's healthy diet.
Ingredients:
Natural Beef Pizzle
Guaranteed Analysis:
Crude Protein (Min.): 73.08%
Crude Fat (Max.): 3.63%
Crude Fiber (Max.): 0.77%
Moisture (Max.): 14.08%
Quantity
4
Size:
6 inches in length
Country of Origin:
Brazil
Serving Suggestion:
Our Treats are High in Protein, so please limit your dog to 1 per day. Too much protein may cause upset stomachs and loose stools.
Natural Scent:
Our Bully Sticks are 100% Natural with no preservatives, additives or unhealthy chemicals. This means they may emit an odor, but don't worry your pups love it!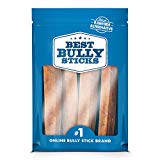 Average Price Bully Mix Found To Buy Online: $ 15.99
Best Price To Pay Online Found By Bully Mix Sniffer Dogs Was: $ 15.99