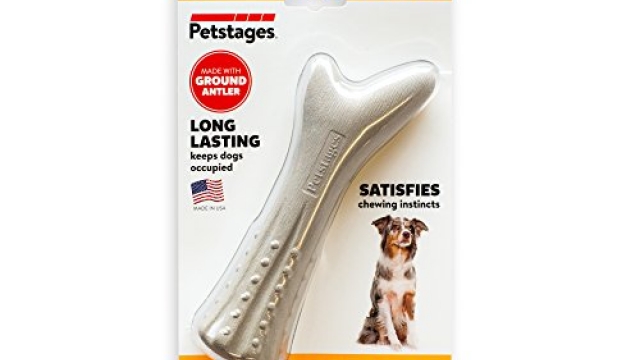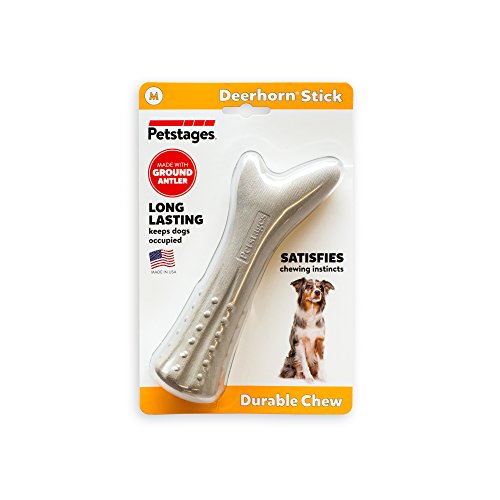 DELIGHTFULLY DEERHORN: Petstages Deerhorn dog chew is made from naturally shed antler and carries the taste and smell dogs love about antler chews, without the splintering of real antlers
MADE IN THE USA: Petstages Deerhorn dog chew toy is proudly made in the USA and is packaged with care from our family to yours
DESIGNED WITH CARE: The Deerhorn dog chew is carefully designed to incorporate a variety of innovative solutions that keep your dog busy while enhancing their dental health. With this attention to detail, Deerhorn is packed with textures and taste to create a chewing combination that is hard for dogs to resist
FEEL GOOD FLAVOR: Petstages Deerhorn dog chews contains naturally shed antler and is also lead and phthalate free
MORE SIZES FOR MORE MOUTHS: Each dog is unique and one size, especially when it comes to chew toys, doesn't fit all. That's why we've made our Petstages Deerhorn dog chew in 4 different sizes with sizes from petite to large fitting the smallest mouths and the busiest biters
Satisfy your pup's wild instincts with deer horn by pet stages! made with real Antler material, deer horn has a natural taste and smell your dog will love, but is safer than actual antlers. Your pooch will spend hours safely chewing and chomping away on this durable, Tough toy. Keep your best friend safely occupied for hours with deer horn by pet stages.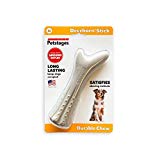 Average Price Bully Mix Found To Buy Online: $ 15.99
Best Price To Pay Online Found By Bully Mix Sniffer Dogs Was: $ 7.99
Find More Pet Chew Toys Products