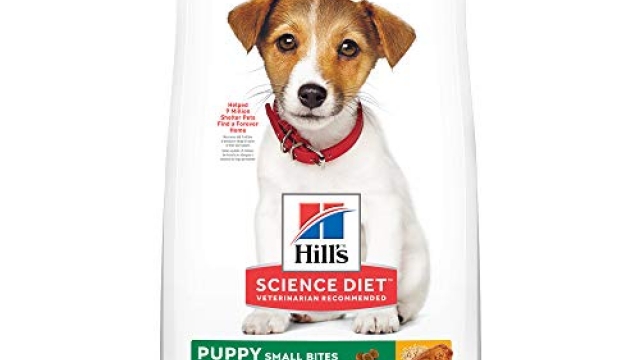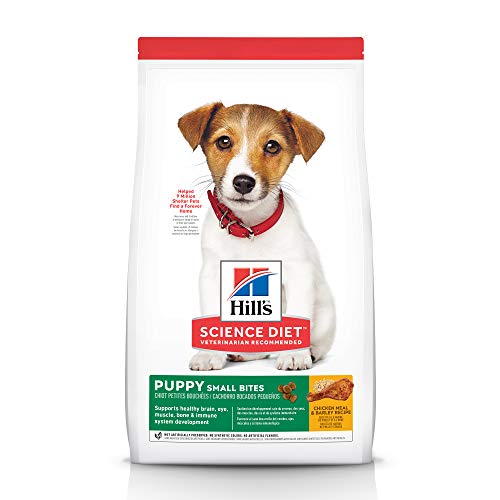 This dry puppy food supports the developmental needs of puppies in a small kibble and delicious chicken flavor
This dry food for small-breed puppies provides DHA from fish oil for healthy brain & eye development
Provides your growing little dog with high-quality protein for building lean muscle
Uses a balanced set of minerals to promote strong bones and strong teeth
Made with natural ingredients
Made in the USA with global ingredients you can trust
#1 Veterinarian Recommended
Puppies have unique nutrition needs, and your young small breed dog is no exception. Hill's Science Diet Small Bites Puppy dry food is carefully formulated for the developmental needs of little pups while they grow into mature small dogs, so they get the best start in life & grow to their full potential. Give your tiny canine friend delicious chicken flavor in a small kibble size that contains DHA from fish oil for healthy brain and healthy eye development, rich protein for lean muscle growth, and balanced minerals to promote strong bones and strong teeth. This small dog food made with natural ingredients is formulated with decades of cutting-edge research to be a great-tasting meal puppies can truly enjoy. There's more to love with the new look of Science Diet. Some of our products also have new names, new kibble shapes & new formulas.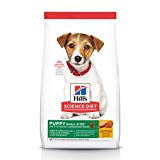 Average Price Bully Mix Found To Buy Online: $ 34.99
Best Price To Pay Online Found By Bully Mix Sniffer Dogs Was: $ 30.99

Dog wrinkles are incredibly cute but, if left unattended, can also cause troublesome skin and coat problems. 'Wrinkle Sprinkle' is now available to help you defend your folded friend against wrinkle-related yuckies from accumulating and causing irritation, rashes and smells. Without the need for a bath, shampoo or expensive wipes, just a few quick sprays and a wipe down with a cotton pad will keep the folds healthy and the dog good-looking!
The active ingredients are plant-derived, including: witch hazel (alcohol-free), calendula extract, and allantoin. These constituents have been shown to work on highly sensitive and allergy-prone canines without itching, stinging, flaring or other discomforts. The formula is also unscented, as dogs really prefer
This solution produces FAST RESULTS, as healing should occur within 2 days in most cases and no more than a week for the toughest challenges. The spray can be used on any folded part that accumulates dirt, food, moisture, and experiences friction on a daily basis. The most common areas of application are the: lip folds, facials folds, arm pit areas and the base of the tail. After the areas have completely healed it is recommended to monitor the skin weekly and use the spray as needed
100% SATISFACTION GUARANTEE FROM OUR FAMILY TO YOURS. As a small family business, we want your family to be fully satisfied with our products. That's why we stand behind our 365-day BEAUTIFUL SKIN SATISFACTION GUARANTEE: If you are not satisfied, you get a full refund! We hope that you will give 'Wrinkle Sprinkle' a good try as our customer care advisor(Billy and his pups Thor and Bertha) are eager to help you get the healthiest and cutest face and body from your adorably squishy friend. Enjoy!
WORKS SUPERBLY on MOST DOGS – For purposes of work or aesthetics, wrinkles have been selectively introduced into certain breeds over the centuries. This formula has proven effective on most of these breeds, including: English Bulldogs, French Bulldogs, Pugs and Pugles, Shar-Peis, Mastiffs, and Bloodhounds. Notably, puppies exhibit the most wrinkly appearance, further lasting in the adult head, neck, and shoulders. Rest assured that 'Wrinkle Sprinkle' works wonderfully on both pups and adult dogs
Quickly keep dog's skin folds clean and healthy. Natural, unscented 4oz liquid solution is easy to spray and goes to work to clean and heal canine wrinkles fast!



Average Price Bully Mix Found To Buy Online: $ 9.95
Best Price To Pay Online Found By Bully Mix Sniffer Dogs Was: $ 9.95