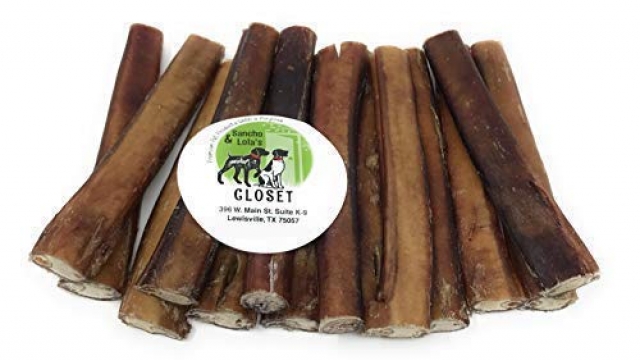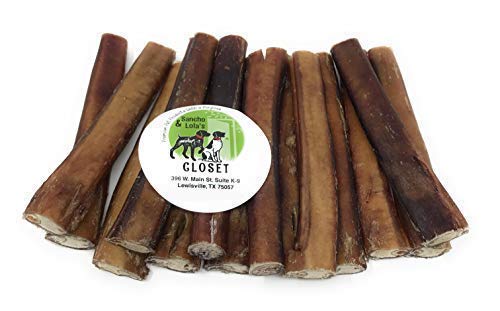 QUALITY: hand-sorted and packed by weight to insure consistency. Contains 4 Jumbo Sized Sticks 1.5-2oz each, best suited for Medium to Large dogs.
MADE IN USA (processed, inspected and packed) in FDA registered facilities in Texas and Nebraska. Farmed in strictly in North and South American regions known for quality, free-range grass-fed cattle.
NO JUNK INGREDIENTS: No cheap fillers or harmful chemicals. One ingredient-beef. Moderate odor.
KEEPS YOUR DOG BUSY: A busy dog is a good dog. Your shoes and furniture will be spared. Can be a great stress reliever during a time your pup is alone or is being crate trained.
DENTAL CARE: Natural muscle fiber stimulates gums and flosses teeth, naturally giving your dog a whiter smile.
Our Bully Sticks are all-natural, single-ingredient, (naturally organic) chews, hand-trimmed in meat processing plants, not in a lab setting like cookie-cut dog treats. To ensure year-round availability they must be sourced from different ranches, thus it is difficult to guarantee exact color, shape, smell or texture every batch. Our manufacturers must meet high safety standards and use constant 3rd-party testing.
Our products come with a money-back guarantee, in case your dog is not a fan or they do not agree with his tummy. If your dog has a sensitive stomach, you might start with our 'steer' bully sticks which contain less moisture.
Bully Sticks always vary by weight. Denser sticks last longer. Thus, we sell bags by guaranteed weight, not just count. We also hand-grade for different size dogs. We control what we can, but the variation is what makes our sticks truly natural chews.
Your dog is a natural connoisseur of beef. Why not treat him to gourmet, single-ingredient all-beef chews, not beef by-products treated with dyes and chemicals. We encourage you to try a few brands. Most of us selling natural chews face similar challenges. Hopefully, you'll notice that we go above and beyond to deal with our challenges. A lot of brands on Amazon spend thousands of dollars giving free products to Review Clubs. When we started Sancho & Lola's Closet, we decided we'd settle for getting reviews organically and spend our resources helping dogs in need.
Our Mantra is "Pet Products with a Purpose" because Sancho & Lola's Closet was founded on the belief that Every Dog Deserves a Forever Home. Since 2015 we have supported canine rescue with product donations, monetary donations and connecting fosters with dogs in 'crisis'.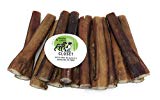 Average Price Bully Mix Found To Buy Online: $ 75.00
Best Price To Pay Online Found By Bully Mix Sniffer Dogs Was: $ 59.95