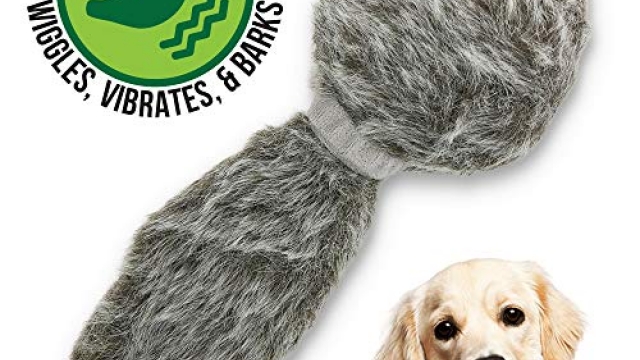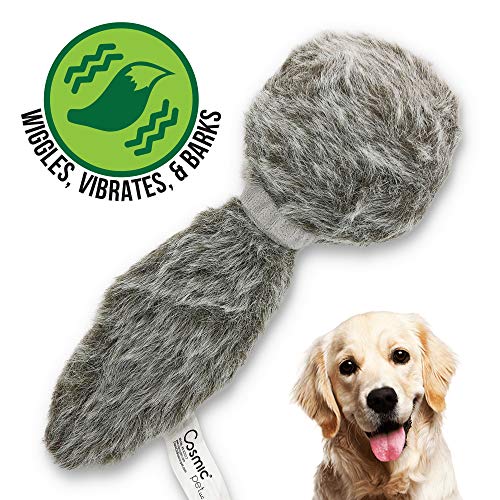 PLUSH SQUEAKY DOG TOY THAT WIGGLES, VIBRATES, & BARKS -Entice your dog to run, chase, play, and exercise. This interactive dog toy encourages fun playtime for large and small dogs of all life stages of life.
REDUCE ANXIETY AND BOREDOM – With funny sounds, erratic movements, and a tail that crinkles, this plush dog toy will capture your dog's interest and keep them mentally and physically stimulated for extended periods.
EASY TO ACTIVATE – On/Off button on this plush dog toy is located on the top of the plastic ball. Press the button to turn the ball on. To activate, shake, roll, or throw Hyper Pet Doggie Tail. The random motion will continue for approximately 10 seconds. Once action stop, rock, roll, or throw the interactive dog toy again to reactivate and continue play. When playtime is over, simply press the button to turn the ball off.
BATTERY OPERATED PROLONGED PLAY – To change batteries, remove the plastic ball from plush toy cover. Use tab to open the ball. Remove the battery compartment and insert 3 AAA batteries. This interactive dog toy is designed to auto stop after a period without use – this maximizes battery life. (Batteries are included with the Doggie Tail)
NEW COVERS AVAILABLE – Get other Doggie Tail covers to keep things fresh for you and your pet – search Hyper Pet Doggie Tail Replacement Cover or type 49980EA in the search box. Hyper Pet is a Cosmic Pet Brand.
Hyper Pet doggie tail dog toy is the wiggling, barking tail of fun! This interactive dog toy jumps, barks, and makes loads of fun noises that stimulate dog's interest. The motion activated sensors encourages your pup to keep playing. This toy is perfect for Hyper dogs to play for hours.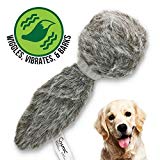 Average Price Bully Mix Found To Buy Online: $ 15.95
Best Price To Pay Online Found By Bully Mix Sniffer Dogs Was: $ 15.95
Related Dog Toys Products