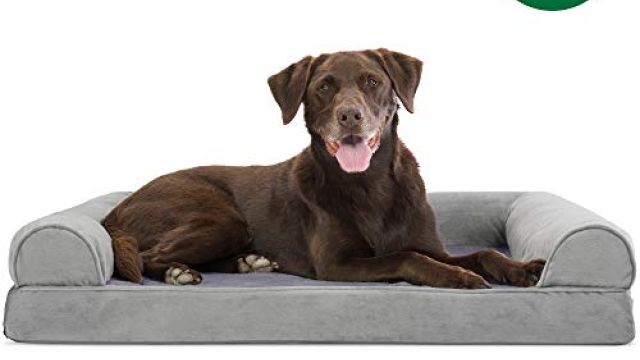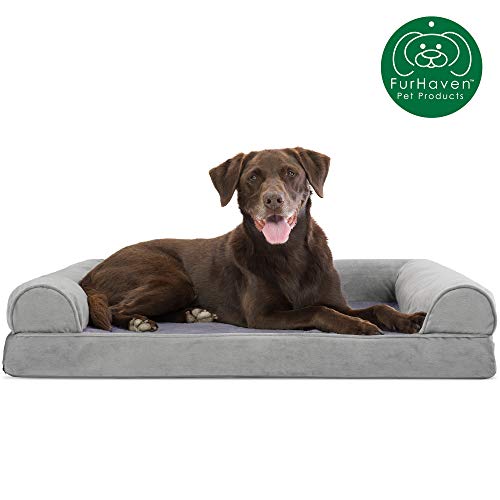 Perfect for cuddling: the Furhaven sofa pet dog bed features a three-bolster design that allows your pup to sleep in a variety of positions, while providing plenty of cushioned headrest space and cozy corners for snuggling into.
Sleep surface: plush faux fur tops the mattress cushion, accompanied by fluffy bolsters wrapped in silken velvet. Both materials are gentle on noses and paws, offering a mix of luxurious coziness and cuddly soft snuggles.
Easy on joints: The egg-crate foam base helps to evenly distribute body weight to improve circulation, while the recycled fluffy railings provide orthopedic support for aching joints. The bed is also made accessible for elderly and disabled pets.
Product DETAILS: Large, 36″ X 27″ X 6. 5″ (3″ Foam; sleep surface: Approx. 27″ X 22″); Color: Smoke Gray
Available variations: The pet bed comes in different colors: driftwood Brown, dark sage, Harbor Blue, and smoke gray. It's also available in the Following sizes: Small (20″ X 15″ X 5. 5″), medium (30″ X 20″ X 6. 25″), Large (36″ X 27″ X 6. 5″), Jumbo (44″ X 35″ X 8″), and jumbo plus (53″ X 42″ X 9. 5″).
Easy to clean: We at Furhaven know that pets can present some unique cleaning challenges – that's why we made the dog bed cover completely machine washable!
Not suitable for pets with excessive teething behavior!
For warrantied merchandise: purchase products from "Furhaven pet" Or products "shipped from and sold by ".
Finally, a solution for your arthritic pet's pain! This Furhaven Orthopedic faux fur & Velvet traditional sofa-style living room couch pet dog bed has a soft, faux fur sleep surface providing your pet comfort while the orthopedic (Egg crate) foam base supports your dog's joints and pressure points. The Jumbo plus option, for larger breeds, features solid slab orthopedic foam for greater support and comfort. Luxurious velvet Gusset is dyed to match the faux Fur sleep surface, creating a bed fit for a furry King or Queen. The sofa bed has three walls to give your pup a variety of positions to lay in while remaining comfortable. Your best friend deserves a good night's rest and now, it's possible. With their very own orthopedic pet bed, your loved one will have maximum comfort for a great night's rest. Any position will do on this sofa bed! The squishy bolsters on three sides provide comfort for your pet to lay down in a variety of ways while always being provided the support they need. For example, your dog can lay on their tummy and use one of the bolsters as a pillow for a cozy night of sweet dreams. Cats love our sofa beds also! The bolsters provide cozy walls for your feline friend to snuggle into for their cat naps. This luxurious orthopedic pet couch provides a cozy Spot for your companion to snuggle up in, leaving your favorite spot on the couch all for you! No more sharing the bed or finding pet dander on the couch. With soft-sided walls and a snuggly faux fur sleep surface your pet won't need to count sheep to drift into a deep slumber on this orthopedic dog couch. To suit your home decor, this comfy dog bed is available in various stylish colors and, for your pet, we offer diverse sizing options to ensure maximum comfort while napping. The cover is easily removed and machine washable for your convenience. Make your pet's dreams a reality by gifting them with sweet dreams on this cozy sofa bed!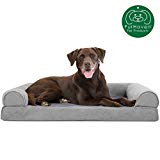 Average Price Bully Mix Found To Buy Online: $ 37.99
Best Price To Pay Online Found By Bully Mix Sniffer Dogs Was: $ 37.99