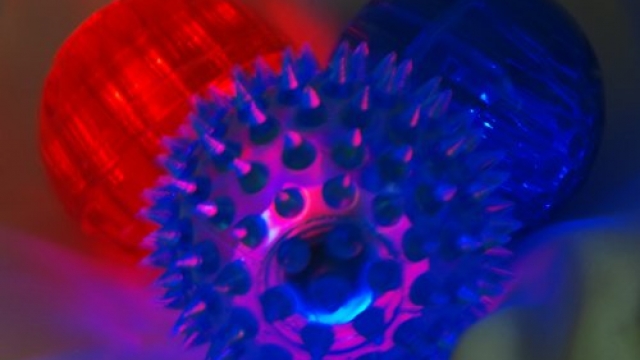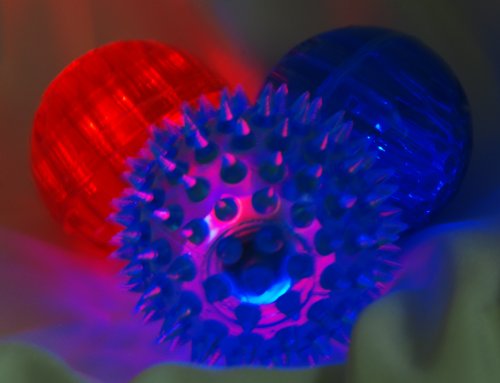 Keeps the game of chase more enticing with 3 different toys Lights-UP, Plays Funny Sounds, Squeaks,Giggles and bounces off
Pet go crazy for it and so will you
Fun to watch your pet enjoy this toy-Fun toy for blind dogs too.
Hassle Free-Sound and lights turn off automatically, so you won't have to search and hunt for these balls just to turn them off.
No time restriction – (Play anytime) colorful balls can be seen and heard in daylight or night.
3 Crazy Balls Together Lights-UP, Plays Funny Sounds, Squeaks,Giggles and bounces off in its own goofy direction.
Important note: Dog toy is for non- Aggressive chewers Colors Vary
Since So Many of My Customers Told Me How Much Joy They Have Seen in Their Dogs As They Played With The Popular Light-Up Ball with Funny Sounds, I Decided to share another 2 crazy unique dog toys with you ☺
Here's what I discovered.
1st ball
When I started to throw these new weird balls, I quickly noticed they didn't bounce like a normal ball. Every second the ball touches the floor the toy sneak out a teasing squeak, lights-up, and bounce off in its own jagged direction. Notice the little soft cone shape surrounds the ball, this must give the ball its goofy bounce. If you squeeze the ball it blurts out a sharp squeak.
What Happened When I Showed These Toys To My Dogs?A loud squeak broke the silence in the room. My dogs' Michael and Charlie were startled as they look to the right, then turned their heads again. I did it again, and I threw the ball outside. This time all of my dogs disappeared from the room. I peered outdoors and noticed my one red saluki's Robinson. His rear end was high up the air, his tail wagging and teasing the other dogs because he captured the toy first. They all barked at him and tried to steal the toy. As I was watching how much fun my dogs were having, I realized at that moment this toy had promise for other dogs to enjoy.
The second toy is really goofy toy. It has the same soft cones that surround the ball, it also lights-up but this toy is different by the way it burst out in giggling laughter. My dogs love to go after these toys when they start giggling
Package includes:
1 light-up squeak dog ball toy
1 original light-up funny sound dog ball toy
1 light-up giggle ball.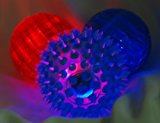 Average Price Bully Mix Found To Buy Online: $ 19.99
Best Price To Pay Online Found By Bully Mix Sniffer Dogs Was: $ 19.99
Find More Funny Dog Products