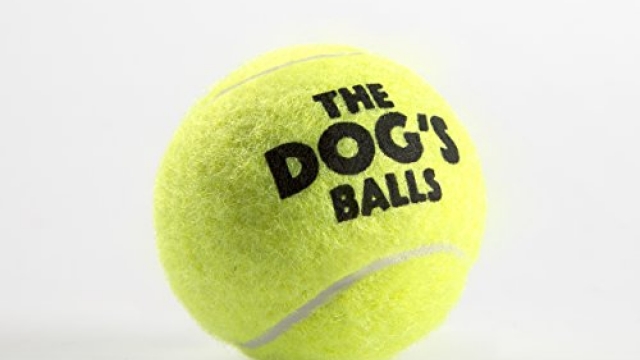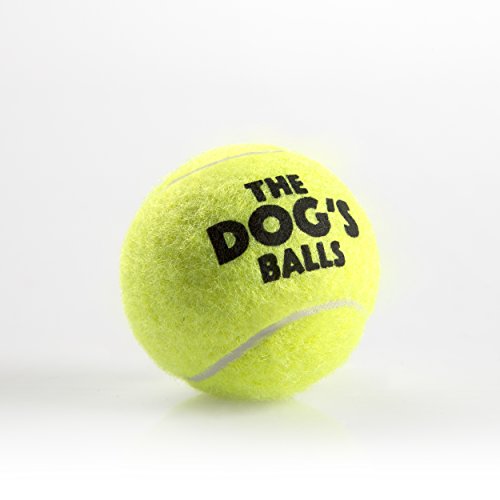 6 strong little yellow dog and puppy tennis balls (4.8cm or 1.89 inches in diameter) with extra thick natural rubber walls to exercise your cute canine companion, fits small arm extender little dog ball throwers to really get your little dog healthy, your little dog fit, your little dog tired out and your little dog calm
The easy way to a small dog lovers heart, don't turn up to dinner or a date with a dog lover with flowers, chocolates or dog food, bring The Little Dog's Balls, an excellent ice breaker 🙂
Certified non toxic – Non-abrasive felt won't wear down little dog's teeth like normal tennis balls – little dog balls for all ages and ideal 1st training ball for puppy training. An ideal 1st little dog toy
Excellent small dog or puppy birthday or Christmas present, excellent new puppy present, excellent birthday, Christmas or Anniversary present. No noisy squeaker and a small pet lover's dream – The King Kong of little dog exercise balls
Throw it with a small chuckit thrower for your small pet to fetch indoors and in parks, playgrounds, beaches and your garden – exercise is the best dog supplement!
Dogs need toys, lots of toys, some for when there's exercise or walks (such as tennis balls or rope tennis balls) and some for when there's yard time or home time (such as a snacker ball or a chew ball).
Sure they sleep a lot but with all of that sleep they usually wake raring to go and if there's no chance of exercise immediately you know they turn to the furniture, the shoes, the cushions or just running through your house or apartment as though a ghost is chasing them!
So here at 'The Dog's Balls' we're in the process of creating masses of dog toys for every dog mood, every possible weather condition and for every size of living space to help you to keep your dog entertained – or even for you to be able to gift these toys to your family, friends and dog walking partners for birthdays, Christmas or other celebrations.
Each dog toy we make comes with a fun and unique retail dog tag describing the toy in a fun way with a colorful character making our toys ideal gifts and presents. We often joke around with one of our team who took The Dog's Balls as a gift on a first date with a dog lover, what an ice breaker that was and what a great date ensued!
So that's what we're about and what we love doing for you and your hound is bringing you great dog toys and always trying to get the balance right between ease of play and durability. Be it the right bounce for a tennis ball or the right chewability for a rubber ball always balanced with some toughness – we know there are tough dogs out there and achieving that balance is always our greatest challenge.
Take a look at our store front for other doggie ideas.
We welcome your feedback, suggestions, war stories or stories of doggie dates, email us, or leave us a product review (particularly if you're really happy) 🙂 Woof Woof!

Average Price Bully Mix Found To Buy Online: $ 19.95
Best Price To Pay Online Found By Bully Mix Sniffer Dogs Was: $ 9.95