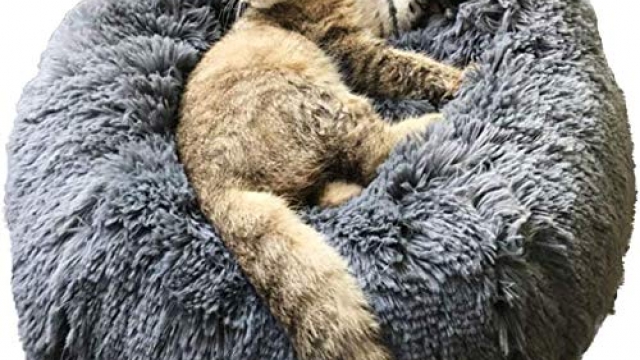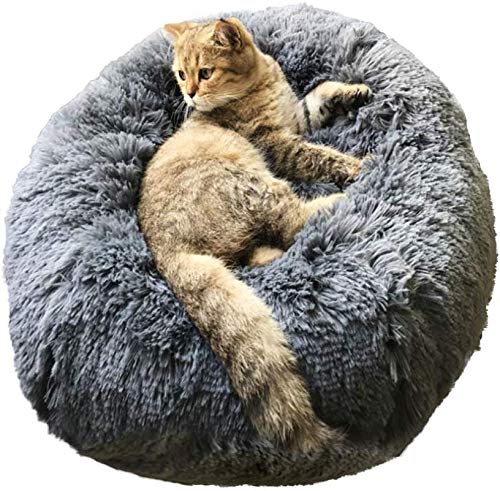 The raised rim creates a sense of security and provides head and neck support, while the super-soft filling offers joint and muscle pain relief.
Paired with deep crevices that allow your pet to burrow, animals will have full, restful sleep for improved behavior and better health.
For added convenience, every bed is safe in the washing machine and dryer, minimizing pet odors and excess hair.
Washing machine and dryer—Machine wash, gentle cycle. Tumble dry, low heat. We usually recommend hand washing. Easy care for the bed makes your pets are easier to keep a comfortable and clean sleeping space.
NOT suitable for puppies or dogs with excessive teething or chewing behavior IMPORTANT CARE INSTRUCTIONS : To avoid matting of the fur, it is important that the bed is thoroughly dried in DRYER directly after washing.
Description:
Thanks to its round shape, our bed is ideal for pets who love to curl up!
The raised rim creates a sense of security and provides head and neck support, while the super-soft filling offers joint and muscle pain relief
Cozy, flexible and finished with faux shag fur, our self-warming luxury dog bed is reminiscent of a mother's fur coat!
Paired with deep crevices that allow your pet to burrow, animals will have full, restful sleep for improved behavior and better health
Available in beautifully natural colors, our pet beds are a seamless addition to any room's
And because they're finished with water and dirt-resistant bottoms, they help prevent accidental messes from reaching your floors
NOT suitable for puppies or dogs with excessive teething or chewing behavior IMPORTANT CARE INSTRUCTIONS : To avoid matting of the fur, it is important that the bed is thoroughly dried in DRYER directly after washing.
Do NOT air dry Size:
XL diameter60cm height20cm
XXL diameter70cm height20cm
Package Content:
1 X Pet House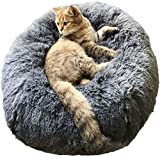 Average Price Bully Mix Found To Buy Online: $ 16.99
Best Price To Pay Online Found By Bully Mix Sniffer Dogs Was: $ 16.99