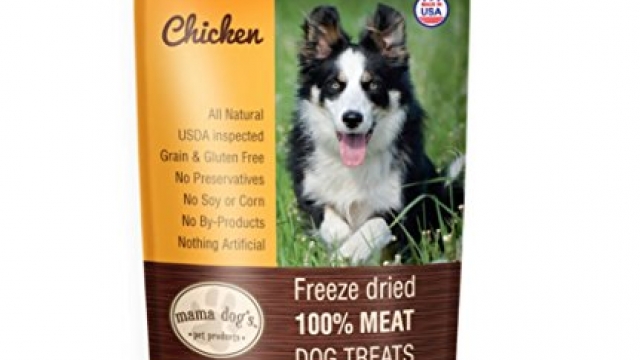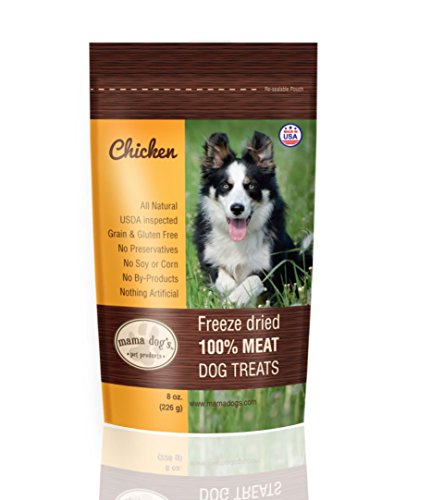 SINGLE INGREDIENT – These treats have 1 ingredient – 100% All Natural Chicken Liver, which is packed with protein and nutrients to give your pet a wholesome snack
ALL NATURAL – No hormones, antibiotics, by-products or synthetics, nothing artificial. Our treats are perfect for dogs and cats, are Made in USA with USDA inspected meat and processed in a FDA facility. So you can have peace of mind about the treats you are giving your best fur friends and they will feel healthier and more energetic
DIET FRIENDLY – Low calorie, about 4 calories per piece, with NO grain, gluten, wheat, corn, or soy; High quality treats are easier for your pet to digest than products with cheap fillers. SAFE for sensitive stomachs so you can give your dog more treats without worrying about the after effects
LONG LASTING – 8 oz resealable pouch with approximately 240 treats (about 2 lbs raw meat before dried). FREEZE DRIED to keep treats fresh for up to 2 years without preservatives or refrigeration so that your pet can enjoy the taste of high quality nutritional real meat treats without all the added chemicals
MADE IN USA – USDA inspected meat made in a GMP facility
Does Your Dog Love the Taste of All Natural Real Meat Treats?
Mama Dog's 100% Chicken Liver Dog Treats are a safe, healthy alternative to the low-quality treats out there that contain poor cuts of meat, grains, gluten or fillers.
Mama Dog's All Natural Dog Treats contain:
– NO mixed meats
– NO hormones
– NO antibiotics
– NO preservatives
– NO fillers
– NO grains
– NO gluten
– NO byproducts
– NO chemicals
– NO synthetics
– NO artificial dyes
+ FREEZE-DRIED Protein Packed Chicken Liver
PERFECT for dogs on a Limited Ingredient Diet, Raw Food, Hypoallergenic, Low Calorie, Specialized, Healthy, or All Natural Diet!
Our treats are made with only ONE INGREDIENT: Chicken Liver.
Organ meat, such as Chicken Liver, is protein rich and packed with nutrients such as Vitamin A, B, and Iron and much more.
Made in the United States with USDA inspected meats because the health of our dogs is our first priority.
We're a small, family-owned business in Colorado who began our journey looking for safe, healthy and natural treats for our own furry family member, we're focused on bringing only the very best quality products into our own home. And now we're sharing them with you.
These treats are freeze dried, meaning they'll last for 2 years in their sealed pouch without the use of preservatives. They arrive dry and can be crumbled over your pet's dinner as a food topper to make it more appetizing, or you can use it to mix in to your finicky eater's food and serve it wet to create a juicy, mouth-watering meal.
They come in an 8 oz resealable pouch with approximately 240 treats, equivalent to 2 lbs of raw meat before moisture is removed.
Our Pet Promise: 100% Satisfaction Guaranteed or Your Money Back!
Get Free Shipping when you buy 2 or more packages, Just Click the Add to Cart Button Now to Order Today.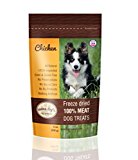 Average Price Bully Mix Found To Buy Online: $ 29.95
Best Price To Pay Online Found By Bully Mix Sniffer Dogs Was: $ 19.95
Related Bully Mix Products