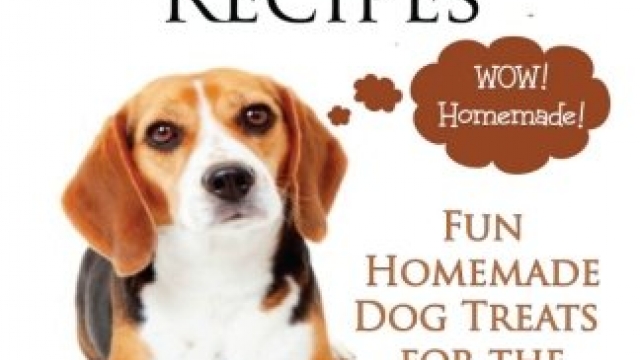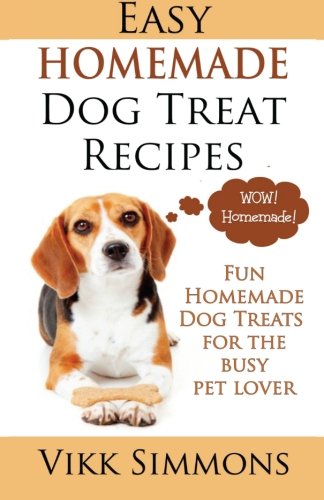 Save Money with Special Introductory Price for this new Amazon bestseller dog treat book.
Make your own Homemade Dog Treats — 53+ recipes in DIY dog treat recipe cookbook for busy dog owners and dog lovers.
Book 2 in this popular Dog Training and Dog Care series, Easy Homemade Dog Treat Recipes – Fun, Homemade Dog Treats for the Busy Pet Lover, focuses on building a loving relationship with your dog through cooking and having fun, while sharing pet-safe treats with your beloved dog for love and for training.
Make your own homemade dog treats and keep Fido happy with recipes with natural, organic, and pantry items and suggestions. Whip up no-oven Tasty Coconut Clusters, Simple Sweet Potato Strips, Bacon Lovers Peanut Butter Treats, Banana Peanut Dog Birthday Party Cake, Sweet Potato Softies, Tasty Tuna Training Treats, Hypoallergenic Dog Treats, Homemade Dried Pig's Ears and more.
Preparation, Baking & Storage Tips | Lists of Good and Bad Food for Dogs | Health Benefits of Homemade Treats | Alternative Treats and Ingredients for Special Dogs | Allergies and Special Dietary Needs | Senior Dog recipes | Wheat-Free Recipes | 27-page Bonus Free Training Manual | AND MORE
53+ Dog-Approved Easy DIY Treat Recipes for Dogs include:
No Oven! No Problem! No Cook Dog Treats
Canine Cookies
Doggie Biscuits
Pupcakes
Easy directions
Special Treats for Senior Dogs
Dehydrated Dog Treats
Training Treats
Doggie Biscuits
Special Treats for Hypoallergenic Dogs
Special Treats for Wheat Intolerant Dogs
Special Treats for Problems (fleas, bad breath, etc.)
Additional Note pages
Show your Love and Spoil Your Dog Today
Scroll up and buy this great dog treat recipe book NOW! — Inside the book, you'll find instructions on how to obtain your FREE bonus copy of the 27-page GOOD MANNERS TRAINING GUIDE.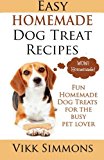 Average Price Bully Mix Found To Buy Online: $ 9.99
Best Price To Pay Online Found By Bully Mix Sniffer Dogs Was: $ 8.42
Related Dog Care Products