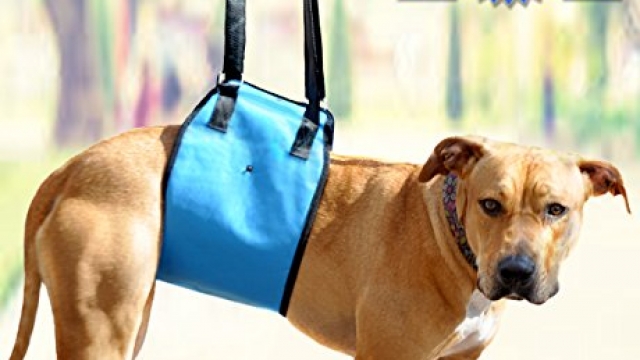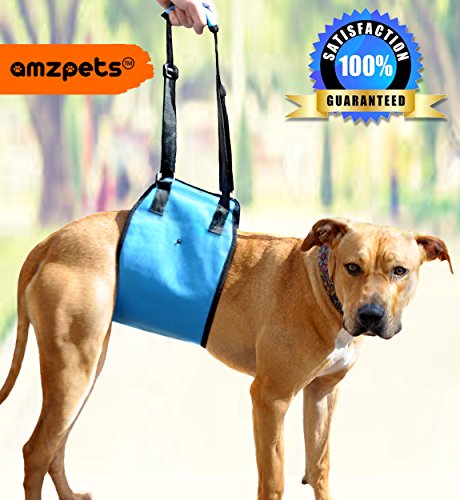 DESIGNED FOR EXTRA-LARGE DOGS: Recommended for dogs with girth measurements of 28 – 33 inches. Best for dogs weighing more than 75 pounds. Lifting pad is 37.5 inches long X 9.5 inches wide. ▶ NOTE: Measuring your dog's body measurements before ordering the sling is recommended in order to avoid ordering the wrong size. For more information, see our sizing chart at the images section on this product page.
RESTORE YOUR DOG'S FREEDOM OF MOVEMENT. AMZpets Lifting Harness was designed to aid dogs with limited mobility support their body weight while standing up, climbing stairs, using car ramps for getting in & out of vehicles and more. Our lifting harness is a great solution for dogs suffering from injuries or recovering from one, and highly recommended for dogs suffering from Arthritis or orthopedic problems. Makes a great alternative to dogs wheelchairs. ★★ RECOMMENDED BY VETERINARIANS ★★
GIVE YOUR DOG A LIFT WITH EASE – without bending down. We designed our lifting sling with ADJUSTABLE HANDLES to maximize comfort, so it works great for all dog owners regardless of their height. Great replacement to your traditional dog sling carrier when supporting your dog's back legs – with our dog slings you can easily give your dog's rear legs a lift and protect your back while doing so.
EASY TO USE. EASY TO CARE FOR. Putting the dog support harness on takes only a few seconds. ► A Step-By-Step INSTRUCTION MANUAL arrives with the support harness. When not in use, our lifting sling rolls up to be very compact, so it is easy to walk around with. When it's time to clean the dog lift – Simply put it in the washing machine and let it air dry. DO NOT machine dry.
100% LOVE IT – OR YOUR MONEY BACK: We guarantee you will love your new dog sling and find it to be very helpful to your dog. If not, simply let us know and we'll process a full refund immediately or compensate you with a brand new lift support harness. RISK FREE – No hassle, no questions asked.
★★★ RECOMMENDED BY VETERINARIANS ★★★
AMZpets™ Dog Lift Harness was designed to assist dogs with limited mobility to stand up, climb stairs, jump into cars & more.
Recommended for dogs facing difficulties with standing up or walking due to old age, Arthritis, leg pain, back pain or any other orthopedic condition.
Made For Extra Large Dogs – Best for dogs with girth measurements of 28"-33", and weighing 75-200 lb. (Girth measurements refer to the circumference of your dog's widest part of the chest / belly)
Measurements: Lift support pad is 37.5" long X 9.5" wide.
FEATURES & BENEFITS:
✔ Easy To Use –Includes a Step-By-Step Instruction Manual – with tips on how to introduce the lifting sling to your dog, and how to take care of it later.
✔ Adjustable Handle Straps – Our lifting harness is suitable for any height. No need to harm your back while assisting your best friend.
✔ Sturdy, Durable Materials – This dog lifting harness will last for years. Designed for a family member, we would never compromise for anything but the highest quality.
✔ Machine Washable – Simply throw the mobility harness in the washing machine, and let it air dry. Do not machine dry.
››› 100% SATISFACTION – OR YOUR MONEY BACK ‹‹‹
Join our family – As a small business, we strive to offer the best customer service we can. Our customers satisfaction is truly our top priority. Check out our reviews to see what our customers say !
Click 'ADD TO CART' NOW to restore your dog's freedom of movement.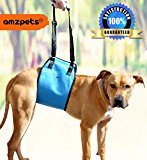 Average Price Bully Mix Found To Buy Online: $ 45.00
Best Price To Pay Online Found By Bully Mix Sniffer Dogs Was: $ 29.99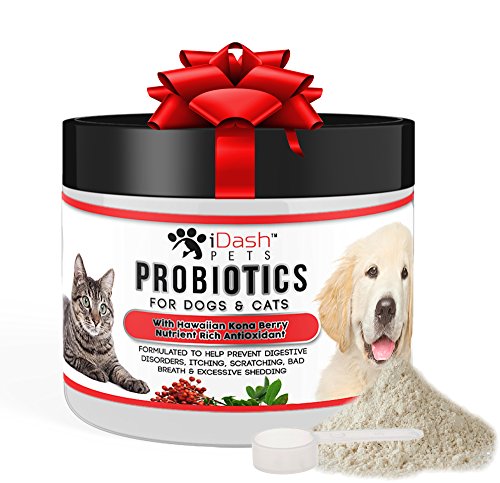 IMMUNE SYSTEM SUPPORT – With 25 Billion CFU's per jar, our probiotics for dogs and cats contains 5 pet-specific probiotic strains to strengthen & boost your pet's immune system.
OPTIMIZES DIGESTIVE HEALTH – Our proven advanced formula DELIVERS RESULTS! It relieves dog and cat diarrhea, loose stools, gas, irritable bowels & nausea as well as helps to improve & support overall digestion.
ANTIOXIDANT & ANTI-INFLAMMATORY – iDash Pets Probiotics is enriched with Hawaiian Kona Berry, a powerful, nutrient rich antioxidant which naturally relieves pain caused by inflammation & helps to relieve skin allergies.
GUARANTEED BEST PROBIOTIC – Our tasteless, odorless powder is pet-invisible and does not require refrigeration. We stand behind our pet probiotics with a 100% RISK FREE MONEY BACK GUARANTEE.
MADE IN USA – Our probiotics for cats and dogs is made with all natural minerals & certified organic ingredients, manufactured in a GMP Certified and FDA Inspected Facility.
Is your pet exhibiting gastrointestinal problems such as vomiting, bloating, gas or diarrhea? Is he itching, scratching or shedding excessively?
These symptoms all highlight an intestinal imbalance in your pet's gastrointestinal tract and probiotics for pets are incredibly beneficial to help restore your pet's gut back to its optimal health.
iDash Pets has created a new, all natural, advanced probiotic powder supplement specifically formulated for both dogs and cats to promote long term wellness.
Our formula contains 5 clinically proven pet-specific probiotic strains for dogs and cats and 74 natural minerals, including a key certified organic calcium mineral. For an additional health boost, we have also made sure to include Hawaiian Kona Berry extract – a powerful, nutrient rich antioxidant which naturally relieves pain caused by inflammation and helps to relieve skin allergies.
Our cat and dog probiotic helps to improve digestive health, supports healthy skin and coat, and works to boost the immune system. Together these premium probiotic strains, antioxidants and strong minerals will leave your pet feeling healthy and looking younger, spunkier with more energy.
Made in the USA and manufactured in a GMP Certified and FDA Inspected facility, you can be sure you are giving your pet a safe, beneficial product.
The proven science behind our product makes it truly the best probiotics for dogs and cats on Amazon and we stand behind our manufacturing and ingredients with a 100% MONEY BACK GUARANTEE.
With iDash Pets, your PAWS are in great hands!
See what our customers are saying:
"I am pretty amazed because the scratching has almost completely stopped…within 4 days!" Mike M.
"It's been hard to watch my dog suffer with dry itchy skin so, I'm thrilled I've found something that actually works!!" Barbara C.
"My husband and I are calling this a MIRACLE! We're amazed that Advanced Formula Probiotics really works!" Amz Customer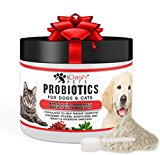 Average Price Bully Mix Found To Buy Online: $ 59.98
Best Price To Pay Online Found By Bully Mix Sniffer Dogs Was: $ 19.98
Find More Bulldog Health Products