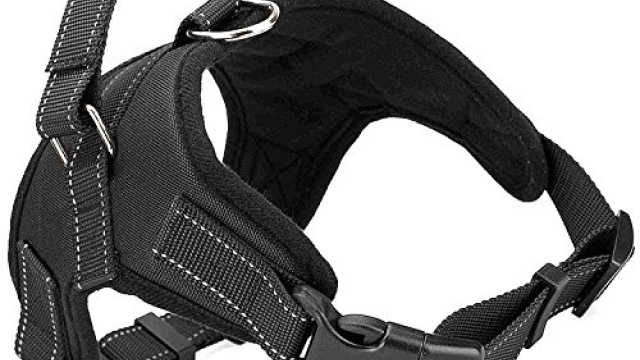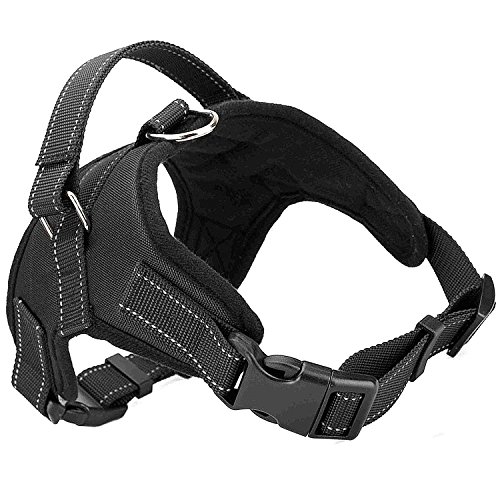 LOVE WALKS OR CAR RIDES WITH YOUR PET? Our pet friendly, easy solution to walking your dog or taking them on a fun car ride, not only provides a layer of safety but also gives your best buddy the most comfortable walk of his/her life with a dog harness designed to help eliminate choking.
A GREAT EXPERIENCE Show your pet you love them, by putting them into a harness that does not rub their skin or pull on their fur and is non-irritating. Our harness is ultra-comfortable and is reflective for evening walks to ensure drivers can see your pet. The included harness handle helps to immediately bring your dog under control during an emergency situation.
SAFETY FIRST Adjustable straps are made from strong materials that fit the full front body of your dog. This keeps him/her safe and secure inside the vest during walks and car travel.
A PERFECT FIT AND A GREAT GIFT Whether you are looking for a Pitbull dog harness or perhaps in search of dog harnesses for small dogs, our pet harness come in all sizes. Grab a second harness as a gift for a family pet member or friend's pet.
SIZING: Dog harness comes in Small, Medium, Large and Extra Large. See image for sizing guide. Comes with a 30 day no questions asked money back guarantee.
Our Pet Friendly Mission:
We love our pets and everything we do revolves around that. We believe that all pets have the right to be loved, kept safe, cared for and reside in a loving and happy environment. The way we do this is by crafting products with a focus on love, safety, comfort and reliability. We make products that are pet friendly with amazing quality and unique, easy to use features. Want to own one?
Our customers love our great service and we love our customers!
Shellybean couldn't have said it better, "I had originally bought a large but it was too big. The company was great. They sent me a smaller size and it fits like a glove!"
Our customers love our dog harness!
Charles loved his harness, "This has been the solution we have been looking for. Harness is simple to put on, handle is sturdy and perfectly positioned and it looks great. Thank you for taking the time to design such a wonderful and easy to use harness."
Roughtail Pet Supplies' dog harness is filled with great features such as:
Slips on with just two quick snaps of the heavy duty clips. Top handle brings your pet under immediate control. Extra padding inside the harness provides an amazing level of comfort for your pet. Special stitching reflects a car's headlights, warning a driver of your pet's presence.
Your dog harness is back by our no questions asked 30-day money back guarantee.
We do our best to keep our dog harnesses in stock, but we do run out from time to time. Scroll up and click the "Add to Cart" button and order yours today. While you are at it, order a second harness for a friend's pet.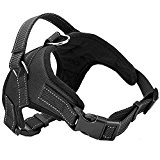 Average Price Bully Mix Found To Buy Online: $ 69.95
Best Price To Pay Online Found By Bully Mix Sniffer Dogs Was: $ 16.99